Residents of the Virgin Islands may soon enjoy greater protection against discrimination based on sexual orientation in the workplace, and the executive director of the Taxi Commission may enjoy greater autonomy from his highly criticized board of directors.
In a sometimes tumultuous Senate hearing on Wednesday, the Government Operations and Consumer Protection Committee voted to subpoena the Water and Power Authority, which committee chairwoman Senator Carla Joseph said had pushed back against calls for in-person testimony three times. If the committee follows suit, WAPA representatives would be legally required to appear before the Senate.
Although underlined, the subpoena discussion was quiet compared to the previous heated segment in which current and former Virgin Islands Taxi Commission officers accused each other of lying and not following procedures.
The bill under consideration would give Taxicab's executive director greater authority to hire, discipline and fire – explicitly defining a currently implicit role. The chair of the commission's board of directors, Loretta Lloyd, bristled at the idea.
"Why would a legislator attempt to introduce legislation to micromanage a semi-autonomous agency?" said Lloyd. "With all due respect, selective prosecution is not the way to run a board or commission – and indeed, creating special legislation to appease certain people is unethical."
The senators were quick to hit back at Lloyd, saying it was their job to change laws when existing laws were not enough. Senators have twice accused Lloyd of micromanaging two former executive directors while failing to provide requested meeting minutes.
"I have deep concern about the governance of this council to be able to effectively carry out the mission and purpose of the Taxi Commission. This is not a good day," Joseph said. "We are servants. We are not selfish.
Taxi Board vice-chairman Elizabeth Hansen Watley said she left duty to sign Lloyd's written testimony, but disagreed with it. Joseph and Senator Janelle Sarauw said it was a cowardly move.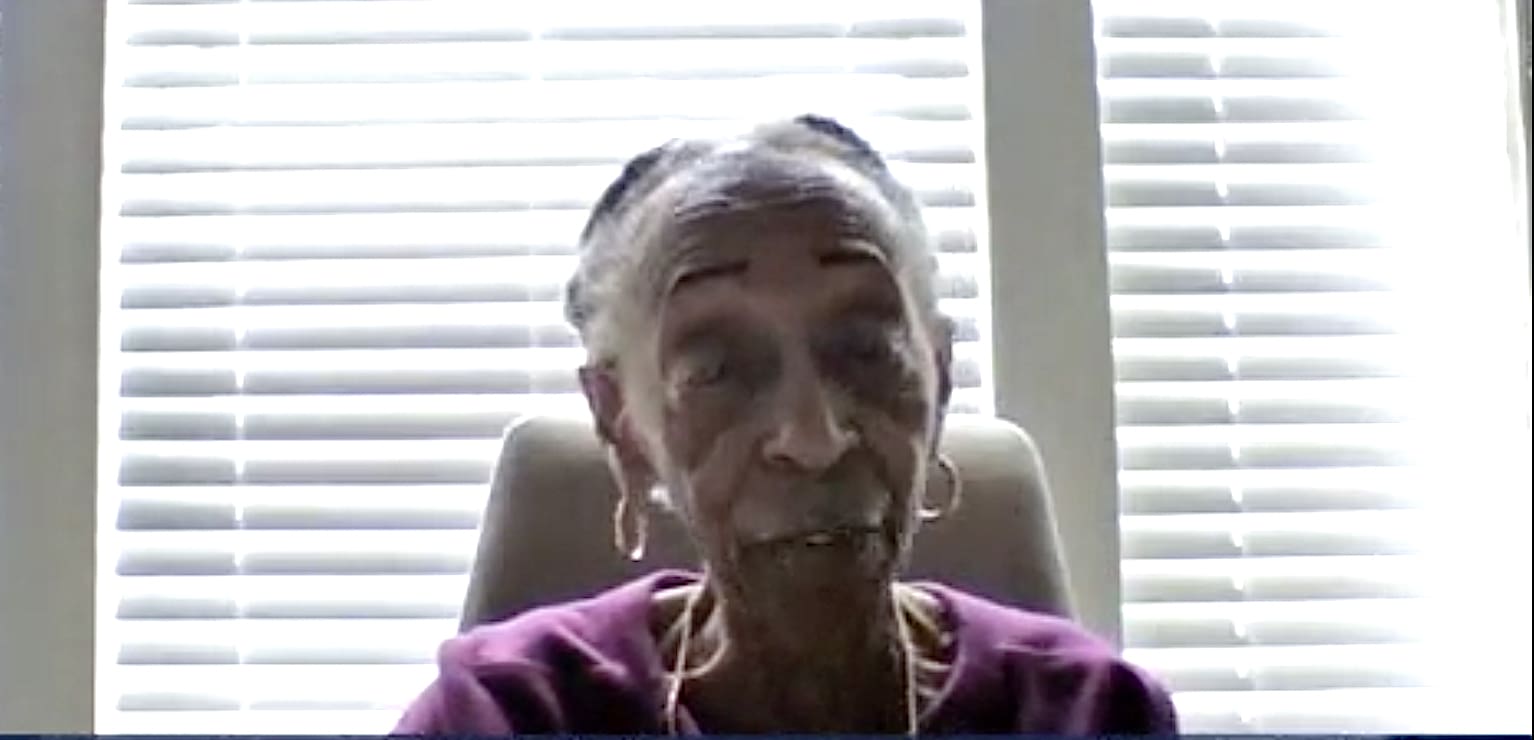 "You have a board gone wrong," Joseph said. "It really is an ant nest"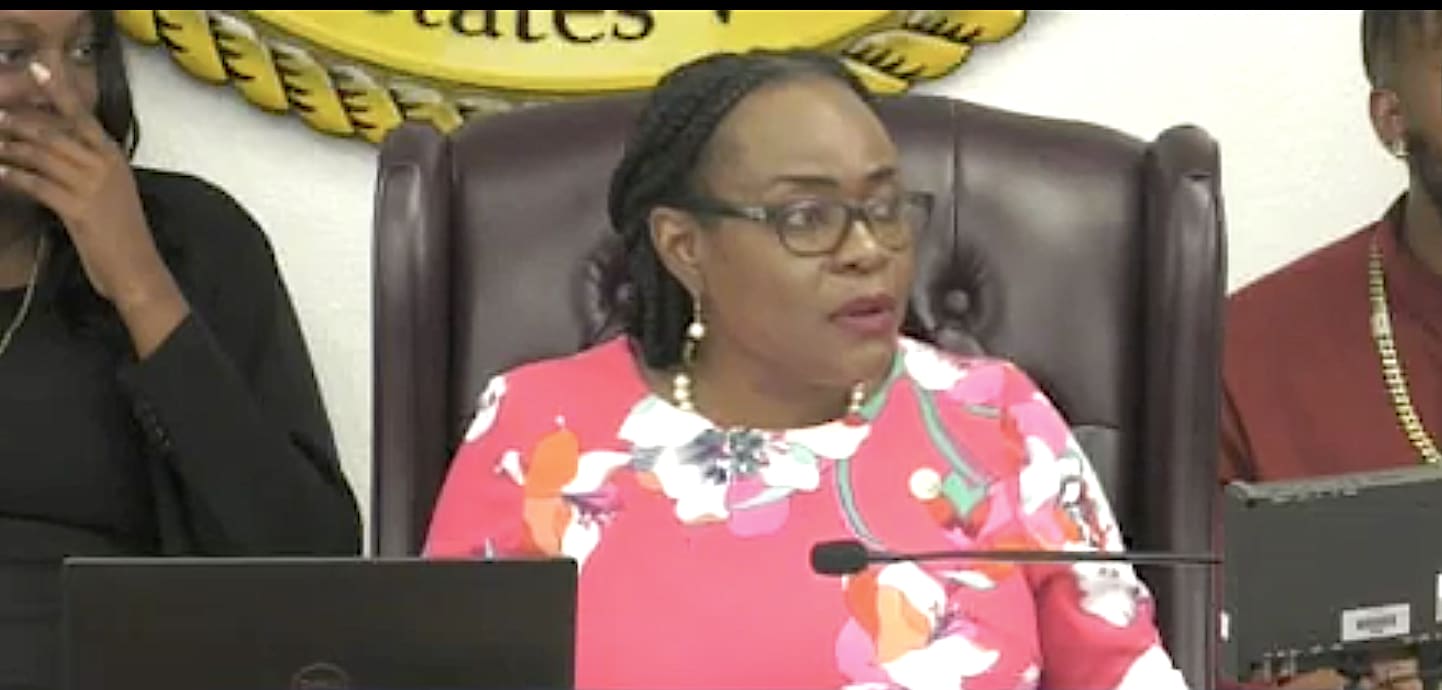 During the more than two-hour hearing, former executive directors of the Taxi Commission testified that Lloyd and his board were a hindrance to taxi operations, acting unilaterally and seemingly without foresight.
Lloyd introduced the current interim executive director, Vernice Gumbs, as executive director in her own right, although Gumbs acknowledged that she had not received any documentation on this. After the former manager resigned in disgust, Gumbs worked three months without pay while the board processed his hiring. Gumbs has since been reimbursed, she said.
Former Taxicab chief executive Shane Benjamin said that before he was made redundant in 2021, board members received multiple per diems for a single day's work.
Sarauw said multiple billing has become the new income for council members.
"If they make a phone call, they get a daily allowance. If they talk about the grass and the grass is too high outside and the call lasts 20 seconds, they submit a per diem," Sarauw said. "Miss Loyd, I'm calling you on the floor because you say I'm lying about you and not telling the truth, and that's never happened before."
Lloyd, practically witnessing from off the island, attempted to intervene, but Joseph wouldn't let her speak on Sarauw, ordering Lloyd's microphone to be silenced.
Former Taxicab executive director Linda Smith testified that the board usurped its power to do its job, not allowing the hiring of several qualified candidates for Commission jobs. She abruptly quit earlier this year.
Sarauw said the Council has been eroding for a long time.
"Everyone should cringe at what's going on," Sarauw said. "Miss Loyd, with all due respect, you are terrorizing the Executive Directors of the Taxi Commission. And this bill today is a release. They need to be freed to do their job.
Lloyd replied. "My heart is very full," she said. "I am very saddened to hear the lies, especially from Mr. Shane Benjamin, whom I had under my arm and was directing. And he just disrespected the board. I'm so hurt, really hurt, to hear all this bunch of lies that, you know, people tell. Mrs. Smith tells a bunch of lies. Things I haven't even thought of. But it is so.
The Senate committee's first question of the day had no such fireworks, with senators and witnesses all agreeing on the importance of a bill that would add to legal protections against workplace discrimination based on sexual orientation. The bill would complement an existing law protecting workers from discrimination based on age, race, creed, color, national origin, place of birth, gender, disability or political affiliation.
Nesha Christian-Hendrickson, assistant commissioner and legal counsel at the Virgin Islands Department of Labor, praised the bill, but said it should be expanded to protect pregnant and transgender women.
"Although this bill talks about sexual orientation, we know that gender identity is a big part of the concerns of transgender communities," Christian-Hendrickson said.
Virgin Islands Department Attorney General Eric Chancellor and AARP State Director Troy De Chabert-Schuster said the legislation is key to ensuring people can avoid discrimination and hate crimes potentials.
Sen. Javan James Sr. hoped the legislation would eventually trickle down to ending bullying in schools, which he said was at the root of recent fights and fights that may be based on sexual orientation perceived.
The proposed new law would, however, cover civil cases, not criminal ones.
Personnel division director Cindy Richardson said she had focused on collecting complaints of discrimination based on gender and sexual orientation.
"One of the things we encourage is for the individual to speak up," Richardson said. "The Personnel Division is definitely aligned with what is being done here today."
While reports of discrimination are rare in the territory — three cases in St. Croix in 2021 and one in 2022, and one in St. Thomas in 2021 and one in 2022 — actual harassment is likely underreported, Sarauw said. .
"Just because it's not reported doesn't mean it's not happening. Because of the society we live in, we don't normalize these conversations," she said. "Because we have this level of toxic masculinity, our men think ten times before reporting."
The bill passed unanimously to the Rules and Judiciary Committee.